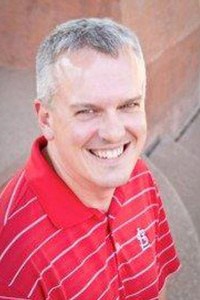 Dr. Michael Danner
As the son of Dr. David Danner, Dr. Michael Danner always knew he wanted to be a dentist. With that goal in mind, he attended Monmouth College as a member of the Class of 1991 and later the Indiana University School of Dentistry, graduating in 1995. After dental school, Dr. Danner joined the U.S. Navy, where he completed an Advanced Education in General Dentistry Residency in San Diego before a three-year deployment at MCAS Iwakuni, Japan. After completing his service in 1999, Dr. Danner and his family moved back to Pekin so that he could practice with his father. Dr. Danner remained in the active reserves for several years after moving back to Illinois, serving with the Air National Guard in Peoria until 2004.
Continuing his education is very important to Dr. Danner. He regularly attends courses focusing on all facets of the dentistry field so that the most current treatment options are available to his patients. This enables Dr. Danner to provide optimal care for his patients. In addition to familiarizing himself with the latest techniques in dentistry, Dr. Danner also contributes to the field as an active member and past president of the Peoria District Dental Society. He is also a member of the American Dental Association and the Academy of General Dentistry, and has served as a delegate and on state committees for the Illinois State Dental Society. He is also honored to be a member of both the American College of Dentists and the International College of Dentists. Dr. Danner is an active member and past president of the Peoria District Dental Society.
Dr. Danner resides in rural Tremont with his wife, Julie, and their three children, Abbie, Jacob, and Ellery. Away from the office, he enjoys spending time with his family, fishing, hunting, golfing, and playing racquetball. Dr. Danner also serves on many committees at his church and plays guitar in the church band. Provided is a picture of his dad, Dr. David Danner, and Michael in his favorite dinosaur shirt!